U.S. Credit Card Application Tips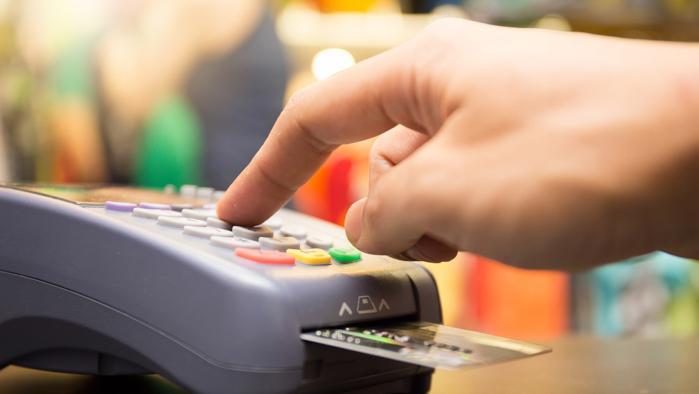 It is essential to apply for a credit card to live in the United States. From small purchases to buying a house or car, a US credit card can provide a lot of convenience. U.S. credit cards generally offer Cash Back and daily discount shopping benefits, and some credit cards also offer benefits such as airplane mileage accrual and extended appliance insurance, which can save you a lot of money over time. For those who plan to work and study in the U.S. for a long time, getting a credit card early and accumulating a credit limit can help a lot to buy a house or a car in the future. However, for international students who just came to the U.S. without any credit history, there are not many applications and choices for the first credit card. What credit cards can most international students apply for?
The first two are basically a kind of Bank Card, that is, Visa and Mastercard authorize banks to provide small unsecured personal loans, which can be repaid in installments within a specific period. The interest rate is much higher than that of a normal bank loan. There is also a limit on the amount of credit and a minimum payment amount to avoid overpaying. The DiscoverCard is a credit card issued by the Sears Group, which has the characteristics of a general credit card and encourages stores to accept it in order to expand their turnover, so the general service fees are lower than those of Visa and Mastercard, and the application is relatively easy.
U.S. credit card application materials
Debit Card
Before applying for a credit card, international students are advised to apply for a Debit Card (Debit Card) from the bank where the account is held, which can be applied for by presenting only proof of identity and address. As long as you guarantee a certain amount of deposit at that bank, you will have a high probability of applying for a credit card from that bank after using the debit card for a certain period of time.
SSN or ITN
When you open a credit card, you need to provide a U.S. Social Security Number (SSN). It is recommended that international students who have just arrived in the U.S. can find a part-time job as a TA or RA in the school, which can earn a small amount of income and get a social security number, killing two birds with one stone. Some schools also provide Individual Taxpayer Identification Number, or ITN, which is also a 9-digit number that can be used to take the place of the SSN. the ITIN number can be applied for at the Internal Revenue Service (IRS). The SSN is becoming more and more similar to an ID card in the U.S. and is used in many situations. It is recommended that international students apply for it as early as possible.
Credit Cards for International Students
Discover it Credit Card
The Discover credit card is the first credit card that many international students apply for. The perennial opening bonus is $50, which can be earned by spending just once after opening the card, and all cashback is doubled in the first year of opening. Please note that this $50 bonus is not available if you apply directly on the website, you need to have a friend who already has a Discover card refer an application link to you, and the friend who refers your link will also get the $50 bonus after your application is successful. Each quarter you get 5% back on purchases in a specific category, and 1% back on any other purchases. The best bonus is that after one year of use, all cashback on purchases will be doubled. In addition, as a student you will also receive an additional $20 per year for five years if your transcript GPA is above 3.0.
Capital One Secured MasterCard
There is no annual fee for this card. The amount of insurance deposited is also not high, with a minimum amount of $200. The higher the amount of insurance deposited, the higher the approved amount. Capital One offers a free credit check service. This card is a MasterCard, so it can be used in a wider range of places than the Discover card.
For international students who have a stable on-campus job or a certain amount of income, they can apply for some credit cards with lower thresholds even though their credit history is not high.
Bank of America Cash Rewards Card
This card also has no annual fee. After opening the card, you will receive a $100 cashback bonus for spending a total of $500 in the first three months. There are three types of rebates: 3% on gasoline purchases, 2% on grocery purchases, and 1% on other purchases. In addition, if you have both a checking or saving account with Bank of America, the credit card cashback amount will give you 10% more when you save to the checking or saving account. When applying for this card, if you are already a Bank of America savings card user, your approval rate will be greatly improved. Bank of America has many branches throughout the United States, so it is easy to do business and customer service help is easy. This card is a VISA card, so almost all merchants will accept it.
Chase Freedom Credit Card
Chase credit cards are difficult to apply for and generally require a period of credit history. It should be noted that Chase has a very annoying "five cards in two years" rule, which means that no card will be approved for applicants who have applied for five or more new credit card accounts in the past two years. Chase is a very worthwhile credit card, suitable for accumulating credit limits, and various cashback rewards are very generous, so it is recommended to apply for Chase credit cards at the initial stage, and then slowly apply for credit cards of other banks.